I haven't been writing much, but I haven't been wasting my time, either… here are a few samples of what I've been up to:
This plaque was a quickie, made for a Marine leaving the command. His section purchased an NCO sword, and I made this plaque for them to display it.
This officer's sword case will be presented to my boss next week before he leaves the unit. There will be an engraved plate attached to the stand in the center. I've worked on and off for the last few weeks on this one.
This shadow box is being made for another officer retiring from active duty – it contains side-by-side memorabilia from his father (a Korean War veteran) and his own career. It's not complete, so please ignore the fact that nothing is actually attached to the background yet, and there's no glass in place. I got the job last Wednesday (05/03/06, I have a deadline of Friday, 05/12/06, and I have to order the glass tomorrow… wish me luck!
And while I'm posting pictures… is this not the cutest thing you've seen all day?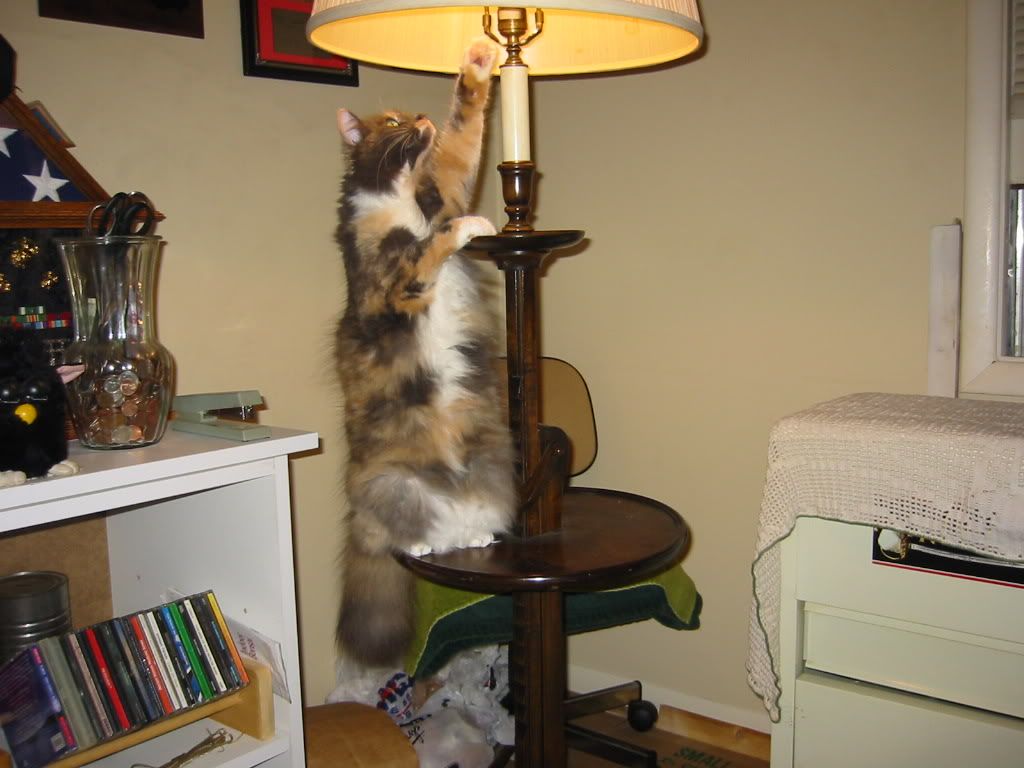 Kali, can you turn that light off? It's bedtime…
Feel free to browse http://smg.photobucket.com/albums/v332/Lanoitar/ my photo library for more detailed images of the above projects, and of course, http://smg.photobucket.com/albums/v203/PusaKali/ my library of cat pics!
These images are all hosted on http://photobucket.com Photobucket, whom I highly recommend (and no, I'm not paid to say that)!
PS: If you're thinking of doing a project like this but don't know where to start, feel free to drop me a line. I have a pretty basic shop (it's in my garage), draw my own plans (with various inspirations), and do all my own work. If I can help with suggestions, ideas, techniques, or just getting things going, I'm happy to assist.